About Dragonfly Publishing
Dragonfly Publishing is a registered sole-proprietorship, which publishes anthologies and novels, and offers book review and editorial services in Nova Scotia, Canada. It's run by author Mary Woodbury (pen name Clara Hume) and is an offshoot of Moon Willow Press (MWP), which traditionally published other authors. MWP is closing in 2022 and is affiliated with Stormbird Press, in Australia, which will be acquiring many MWP titles. Dragonfly will continue to publish the works of Mary Woodbury. The pub also hosts Dragonfly.eco, a large literary site devoted to the study of world eco-fiction.
The Concept Behind Dragonfly Pub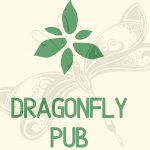 I'm a little obsessed with dragonflies, and when it came time to open a new publishing business in Canada, I built it with my muse in mind. I wrote more about dragonflies here at my voluntary project, Dragonfly.eco. But I wanted to tie in dragonflies with my other loves experienced so far in life, which I feel represent me and my creativity. One of these loves is a journey to Ireland, which I wrote about here. Back then I was doing quite a bit of trail-running, so our trip was planned, in part, due to where we could run and hike. I was interested in seeing places that WB Yeats had written about, such as the Lake Isle of Innisfree (of course we sailed there rather than running to it) and Slish Woods. Second to loving the forests and trails, I was also amazed by the old pubs, where you could just sit with anyone–and often needed to due to standing room only–and get to know people from all over by listening to their unique stories. The warm wood of those Irish pubs, the tasty Guinness, the atmosphere and old fiddle music…all those things grew on me. I wanted to create a similar habitat and mood for sharing my own stories. Books take us elsewhere and capture our imagination.  "Where stories and spirits mingle" describes this concept simply and perfectly.
At this site, you will find my book ordering information, free stories, blog posts, editorial and book review serves, and even a few MMO ideas! See Other Writings and Projects.
About Me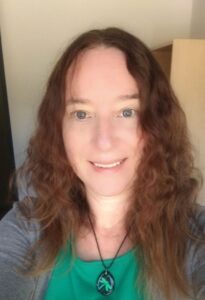 My name is Mary Woodbury, and I write fiction under the pen name Clara Hume. I live with my husband and cats in Nova Scotia. By the way, we're really looking forward to trying out the authentic Irish pubs here in Halifax, but probably will wait until it's safer to be out in the public like that.
I was born in Louisville, Kentucky, and have fond memories of the bluegrass state, mainly of the Appalachian Mountains. Things to be sentimental about: shucky beans, cornbread, climbing mountains, spending time with family, bluegrass, fields of horses, and good ol' bourbon. After growing up in the Midwest, from the cornfields of central Indiana to the Chicago suburbs, I attended Purdue University and earned degrees in English and anthropology. After college, I eventually made my way to the West coast, to California. There, I ran Jack Magazine (now archived at Stanford University), with Michael Rothenberg, of Big Bridge. I opened Moon Willow Press in 2010, a niche press publishing first-time authors–some of whom I had worked with at Jack. Note that Moon Willow Press closes its doors in 2022, but this imprint will carry on.
My hobbies, besides reading and writing, mostly include the outdoors. I like being on trails, and love hanging out in rivers and oceans. When I'm home, I'd rather be in my yard tending to my garden than doing almost anything else. Sometimes I just hang out on the back deck beneath fairy lights, drink red wine, and talk either to family or friends on the phone or with my husband when he's not down in the woodshop creating things. I've seen some interesting wildlife in the back yard, including a black bear, who surprised me once when I was watering a tree, and a skunk who came out from under our deck to gather some weeds. Now that we've moved to the east coast, we are thrilled with growing a lot of trees out in our meadow and watching deer come into the acreage.
Memberships and Guest Authorship: Mary Woodbury has been a member of the Association for the Study of Literature and the Environment and is an ongoing member of Climate Fiction Writers League, Writers Federation of Nova Scotia (under pen name Clara Hume),  International League of Nature Writers, and Nova Scotia's Ecology Action Centre. She has also written for Chicago Review of Books, SFFWorld.com, Ecology Action Centre, Fjords Review, and ClimateCultures.net. She is a part of the core team of writers at Artists and Climate Change (and some of her articles are also published at AACC's affiliate The Center for Sustainable Practice in the Arts). Her article "A History of Eco-fiction" was translated at Chinese Science Writers Association. Her three-part series on ecological weird fiction, originally published at SFFWorld.com, was translated at Zest Letteratura Sostenibile (part I, part 2, part 3).
Credits
The art in the header image and logo are licensed for use by Can Stock Photo. The banner image art is ©Hofmeester, and the logo art is ©Mythja. I like to design with Canva, so a shoutout to them too!