About
#blacklivesmatter
About Dragonfly Publishing
Dragonfly Publishing is a registered sole proprietorship self-publishing business in Nova Scotia. It's run by author Mary Woodbury (pen name Clara Hume). It is an offshoot of Moon Willow Press, which traditionally published other authors. MWP is closing and is partnered with Stormbird Press, in Australia, which will be acquiring many MWP titles. Dragonfly will continue to publish the works of Mary Woodbury. The pub also hosts Dragonfly.eco, a large literary site devoted to the study of world eco-fiction.
At this site, you will find my book ordering information, free stories, blog posts, and even a few MMO ideas! See Other Writings and Projects.
About Me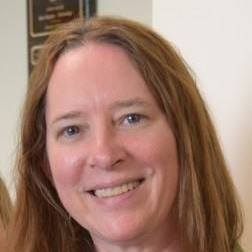 My name is Mary Woodbury, and I write fiction under the pen name Clara Hume. I live with my husband and cats near Halifax, Nova Scotia.
I was born in Louisville, Kentucky, and have fond memories of the bluegrass state, mainly of the Appalachian Mountains. Things to be sentimental about: shucky beans, cornbread, climbing mountains, spending time with family, bluegrass, fields of horses, and good ol' bourbon. After growing up in the Midwest, from the cornfields of central Indiana to the Chicago suburbs, I attended Purdue University and earned degrees in English and anthropology. After college, I eventually made my way to the West coast, to California. There, I ran Jack Magazine (now archived at Stanford University), with Michael Rothenberg, of Big Bridge. I opened Moon Willow Press in 2010, a niche press publishing first-time authors–some who I had worked with at Jack. Note that Moon Willow Press closes its doors in 2022, but this imprint will carry on.
My hobbies, besides reading and writing, mostly include the outdoors. I like being on trails, and love hanging out in rivers and oceans. When I'm home, I'd rather be in my yard tending to my garden than doing almost anything else. Sometimes I just hang out in the backyard, drink red wine, and talk either to family or friends on the phone or with my husband when he's not down in the woodshop creating things. I've seen some interesting wildlife in the back yard, including a black bear, who surprised me once when I was watering a tree, and a skunk who came out from under our deck to gather some weeds.