Title: Finn's Tree Alphabet
ISBN: 978-1-927685-38-9
Authors: Mary Woodbury
Publication date: November 26, 2021
Category: Fiction/Series (The Adventures of Finn Wilder)
Ordering: Available almost everywhere, but please buy local! Buy direct from Dragonfly Publishing or Bookshop. Print orders only; e-book not available.
---
The Adventures of Finn Wilder series is written for a new baby in our family and will follow him with imagined stories throughout the years. The series is focused on outdoor adventures, bringing the beauty and importance of nature into children's lives while also educating and inspiring them. The first book, Finn's Tree Alphabet, goes A-Z with different trees from all over the world. Descriptions elicit wonder as well as laughter. Coming before the 2021 holidays.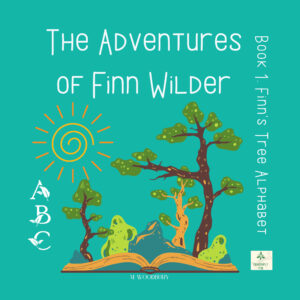 Credits: A big thank you to Canva, which offers a wonderful service for creators and is entirely affordable.