It's Sunday morning, and I'm relaxing some before getting back into an incredibly fun, energizing, and yet somewhat tiring walking challenge that my workplace is doing. The goal is to walk from New Hampshire to our city (Halifax) and then make it as far west as possible. I think Seattle is the final goal. I don't think we'll get there since the challenge ends a week from today, but in the past week, all of us participating have gotten almost to Ottawa after walking to Halifax from New Hampshire. Of course, it is a virtual walk, but I'm surprised at myself as I have not walked a ton ever since my running days. Before starting, I thought, oh I can probably do 8,000 steps a day, but it's been more like between 12,000 and 18,000 steps a day. Last time I looked, out of 327 participants, I was #40 in terms of steps, and our team is in the top 10 out of 63 teams or so. My manager, however, is a big hiker and is at the top of our team (I'm second). Yesterday I went with her and another woman (plus her daughter and dog) to Oakfield Park, which surrounds the beautiful Shubenacadie Grand Lake. It's still cold here, and the grasses surrounding the lake were covered with either snow or melting snow, but it wasn't icy. We also walked partially through a forest and across a small stream. I have never gone hiking in the winter like that. On a colder day, it would have been icy and I probably wouldn't have gone, but yesterday was above freezing, and the sun was out. On the way there, we saw quite a few ice fisherpeople, and my manager told me about all the parks and lakes surrounding our area. It was a day of discovery, even finding a cool little coffee shop afterward. I think next week we'll go to Mount Uniacke. I feel that after our move here, I don't know if it was because being in such a new area and not knowing too many people, Covid, more extreme seasons, or what, but we just haven't been out and about like we were in British Columbia. I talked with my manager about that yesterday, and I truly miss the adventures. You can find all my stories earlier in the blog; we rafted, hiked, ran trails, snowshoed, or camped almost every weekend while in BC. It's such a truly beautiful place.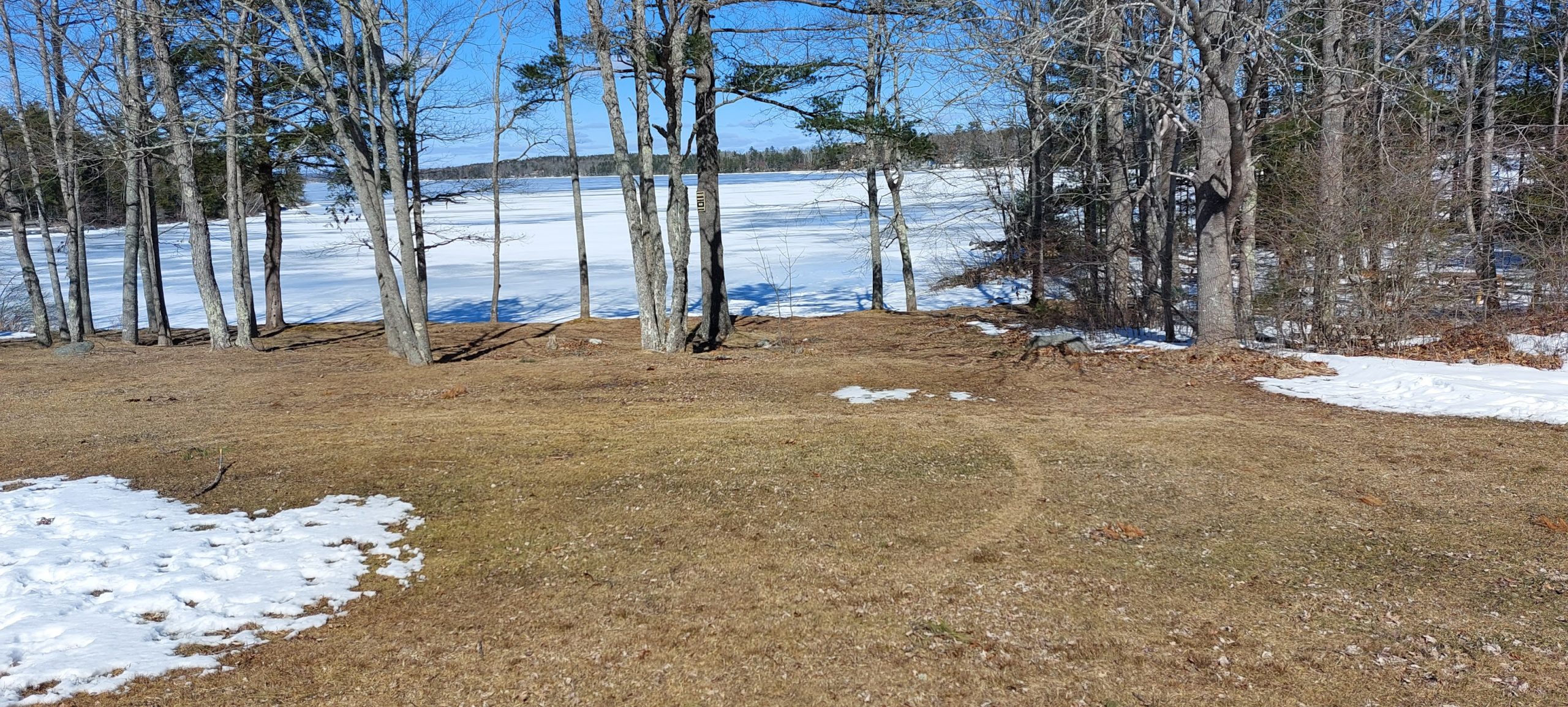 Usually I walk by myself though, except for the occasional trek with Morgan, and so I think a lot about life, the universe, family, and so on, which really reminds me of my running days as I was full of thoughts crashing and whirling around in my head. I think a lot of dad, of my kids and now their new babies. I've mentioned Finn before, who is now about 18 months old. But my daughter also just had a baby a week ago, named Wyatt. He was born at 32 weeks, so is in NICU and will be for a while. However, he's doing really well, and I was surprised to learn that most babies survive when born that early, and have few, if any, issues later. We are all rooting for Wyatt. My daughter is just like quintessential mama, but she's always been strong, independent, and nurturing. I'm so proud of her. When I walk, I think of little Wyatt and think: if he's going through this survivalist stage, the least I can do is endure the tiredness and occasional sore feet that come from walking so far every day.
What gets me through the hours of these hikes, when I'm on my own, is music. Last night was the most exhausted I'd been so far, but thanks to Aretha Franklin, I got a second wind and powered through. Also thanks to CCR, Red Hot Chili Peppers, Cheap Trick, System of the Down, Great Big Sea, Queen, Tragically Hip, Bee Gees, KC and the Sunshine Band, Beatles, Alanis Morissette, Salt n Pepa, Pretenders, Prince, The Rolling Stones, John Legend, Barry Manilow, Crosby Stills and Nash, the Cramps, Gimme Gimme and the Me First, Dropkick Murphys, Cold Play, Young MC, Bell Biv DeVoe, Dr. Hook, and so much more, I am inspired. You also can never go wrong with Baby Driver, Wine Country, Guardians of the Galaxy, and other soundtracks. Also, listening to "Gone at Last" the other day, by Paul Simon and Phoebe Snow, brought me back to when I finished my 1st 5K ever, and it reminded me of Dad, who loved gospel more than anything, and who was also a runner. I still have all my previous running playlists. Thank you, music!
Thank you India
Thank you terror
Thank you disillusionment
Thank you frailty
Thank you consequence
Thank you thank you silence
Anyway, now that I've written all this, it's time to get a move-on.