In the past three weeks, we have driven from Halifax to Chicago and back, gotten Covid-19 for the first time, attended a wedding, and got to spend much-needed time with my sweet and fun family. Everything is changing. We're all getting older. What's that Fleetwood Mac song?
Well, I've been afraid of changin'
'Cause I've built my life around you But time makes you bolder Even children get older And I'm getting older too
Finn Wilder is an absolute blast, and now Kris is pregnant too, and I'm in love so much. In fact, it was kind of an emotional get-together. Sometimes I just looked around the room at people I've grown up with, watched grow up, to the way Jimmy plays the guitar and Finn looks on, grabbing his knee, watching so carefully how his dad strums with one hand and plays chords with the other and then dances as he smiles. I watched my mother's face. She is getting older too but has great genes and looks so young still. I got to see my brothers and sister and all my family.
The road trip down and back was quite beautiful in the fall. I'd always wanted to drive through Maine during the autumn, especially having grown up reading Stephen King novels. I was able to click more states off my to-visit list: Maine, Vermont, New Hampshire, Massachusetts, New York, and Pennsylvania. Now I think I'm just missing Connecticut, New Jersey, and Delaware (if you don't count flying over them). Unfortunately, we were in such a rush to get to Chicago that we had no time for simple sightseeing. We got to the border of Maine the first night and took two days to drive the rest of the way. On the way back we stayed one night at Niagara Falls and then went back over into the states to drive the fastest route home from there. The night at Niagara I felt like my throat might be getting sore but also figured I'd been around Finn and he'd had a slight cold and was teething. The next morning I began to feel like absolute shit. That night luckily we had a no-contact stay in a beautiful inn in Maine, which was supposedly haunted, but I fell straight to sleep and wouldn't have heard a bump in the night. I had pretty severe chills and a fever, but when I woke up in the morning, I felt like the fever was gone. On the drive home, family started texting. Kris had not being feeling well but had a negative covid text. Others had colds. Not all tested, but of those who did, four were positive. Luckily Morgan was not feeling badly at all. He had gotten the bivalent booster about three weeks before, whereas a month before I had gotten the Pfizer one. It was very uncomfortable being in the car all day and only getting to go to the bathroom in like outhouses where not anyone else was around. My appetite completely went away, and with drive-thrus being the only option for food and isolating as best as possible, I couldn't eat but a bite of anything because normally it is gross enough, though a strawberry shake tasted awesome. I have lost five pounds in the past week. I tested the next night and it was positive.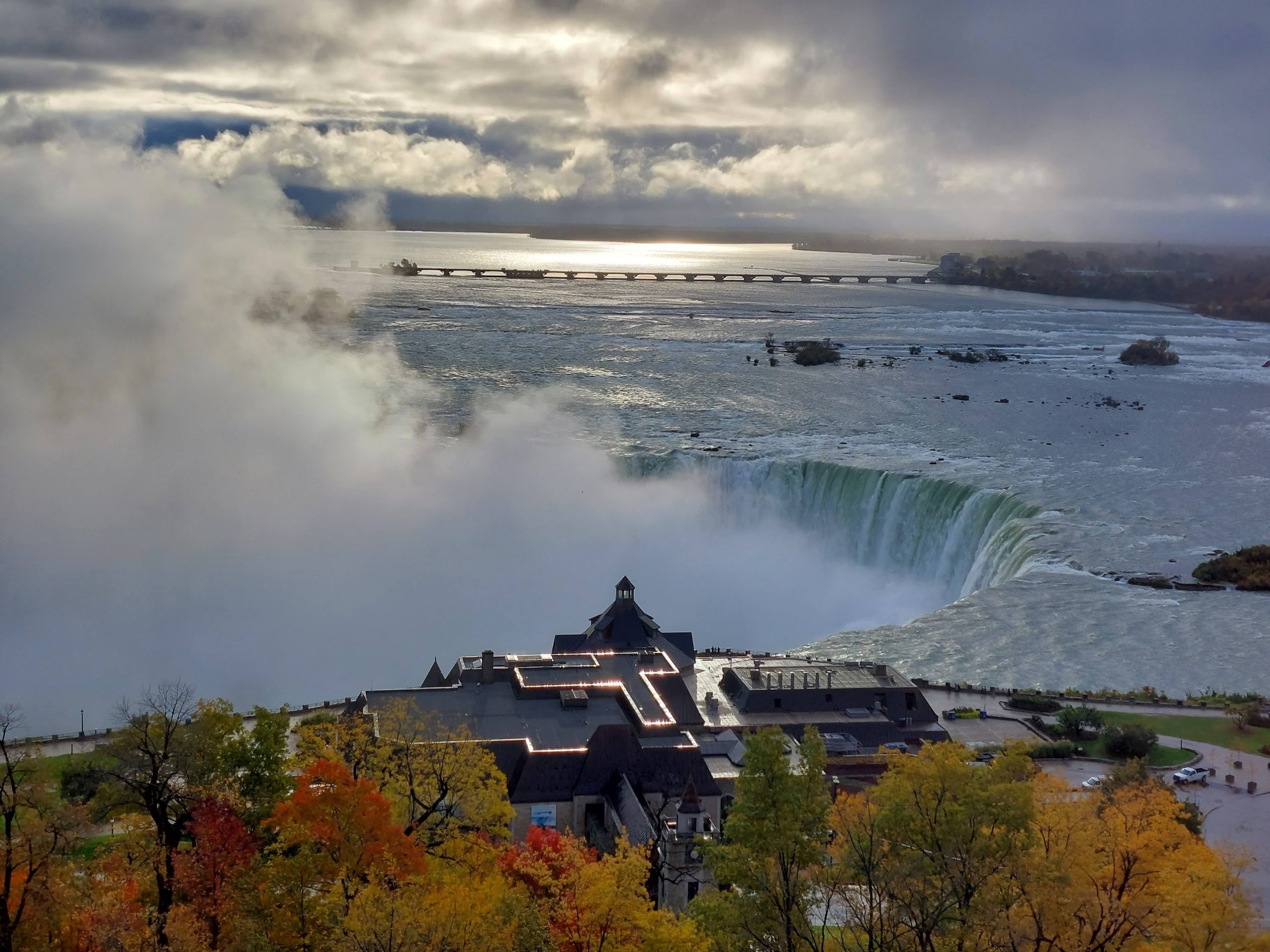 Walking into our house at the end of that whirlwind trip was the best thing ever. Today is my sixth day with Covid, and everyone at work is also really sick or has been, either with covid or a flu/respiratory colds going around. I just feel a tiny bit better each day. I comfort myself by curling up in the big king bed in the basement, watching Gilmore Girls reruns. Last night was the episode where Lorelai could smell the first snow of the season, and I longed for that smell and that first snow. I want to feel better so I can build a fire, watch the snow, and drink some wine under the fairy lights. It is still like spring here kind of. Still getting up to almost 20 in the day. I know once the first snow falls, I am then once again ready for spring again, but here it is still fall, my favorite season, and I'm happy, even if somewhat sick still.