My mind has been wrapped around our move, but was suddenly kicked into higher gear this past weekend when I saw the documentary on Netflix called The Biggest Little Farm. It's about a couple who lived in Los Angeles and decided to start their own farm in California, north of LA. They bought over 200 acres and raised some chickens, cows, sheep, Emma the pig, a bull, and grew tons of produce. Before even getting started, however, it took them almost a year to remove the previous monoculture crops and irrigate the land and then begin to build a diverse bunch of crops. The key was worm compost and developing a cover crop on the previous dry, cracked soil. Their goal was to be sustainable on the farm as well to the flora and fauna around the farm, and year by year the native birds and animals began to come back to the land, culminating in a beautiful ecosystem balance. It is a film with some heartbreak and learning experiences, but I loved it.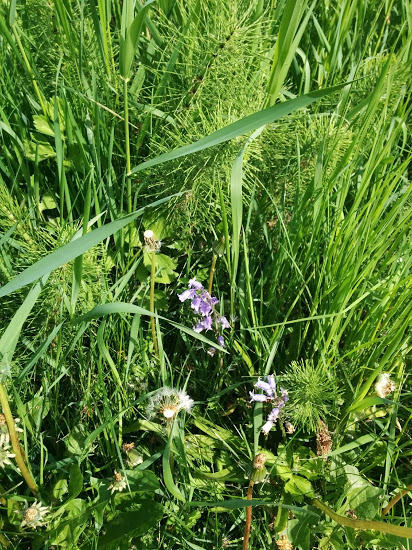 In the meantime, my husband was out in Halifax securing the house we're buying. He stayed with a coworker whose family made a similar move from Vancouver to the Halifax office a year or two ago. They also bought some property with land, though our house has 1.55 acres, and theirs has a lot more. The guy, like my husband, is also a woodworker and was researching how to make wooden beehives. When I go out on the 16th next month they've also offered me a place to stay until I take possession of the house on the 19th. The family is from the Ukraine and is also interested in gardening, like me. I've had some success in the past few years–probably the best garden I had was when we got some dirt delivered and I had a beautiful, very successful 8×8 plot. Until now we've not had a huge yard to grow much, and when we moved into our current house we began experiencing excessively hot, droughty summers but at the same time didn't have a place with a lot of sun coming in to any one spot in the yard for a good garden, so I switched to balcony gardening. In the new place, we will have plenty of space exposed to the sun, to grow things. I've spent so much time looking at plants native to Nova Scotia, and planning our first garden. Halifax Seed is where I'll order from, and I have already found the kinds of beans that will do well for shucky beans, a staple from the South I still crave.
Of course, we will not have enough land to have animals (we might consider chickens at some point), but my domain will be the acre in the back yard. There's a compost bin out there, a composter, and one smallish garden plot already. There's also a few apple trees, possibly some other fruit trees, and some kind of currant (we're not sure yet). The people who lived there before were more into aesthetics than making something that works with nature, so I might revise some things. I think the property has four birdbaths altogether, some juniper hedges arranged in a landscaped circle, and dozens of dozens of roses. I'm going to be researching the best way to make this land work well with the animals and birds and native plants of the area as well as a garden area. The roses will attract bees and birds, so we'll keep them, I suppose. The junipers might stay as well. They attract 54 species of birds!
The property goes north to a copse of trees, and on the other side is a house and then a road, then a huge lake. So I'd love to take up fishing as well. North and northeast of that lake, you just get out into forests, lakes, rivers, and really hardly any development or housing.
I am counting down so hard for that new life to begin.